June 2023 | 1388 words | 5-minute read
A leading entrepreneur in India's digital healthcare space since 2009, Prashant Tandon, Co-founder and CEO of Tata 1mg, has built the company into India's largest digital healthcare platform — in the process disrupting the standard model of healthcare delivery.
With about 55% of its pharma business and 78% of its diagnostics business coming from just tier 1 cities, there is plenty of room for expansion and Mr Tandon is keen to take on the challenge.
What are the various verticals under which Tata 1mg operates?
The company's key business is delivery of outpatient health services, including supply of medicines, lab tests and consultations. This is enabled through digital channels, brick and mortar centres and institutional partners.
Tell us about the supply chain ecosystem and the knowledge base that underpins your business.

We have one of the best healthcare supply chain networks in the country today. ODIN (Order Delivery Intelligent Network), which is our supply chain system, is developed in-house and is our technical backbone. It helps us manage tens of thousands of orders daily, pan-India. The system is backed by our deep insight and knowledge of every aspect, including purchase, inwarding, picking, quality assurance and controls, packaging, shipping, tracking, inventory management, etc.
We seek to be customer-centric — our supply chain is structured on this tenet. We have a best-in-class warehouse and storage ecosystem with 30+ temperature-controlled, air-conditioned and certified warehouses in 10+ cities. We offer doorstep delivery to 20,000+ pin codes, sourcing 80% of supplies directly from 300+ manufacturers and their authorised partners. Our supply chain has enabled us to cater to specialised products and participate in a number of patient support programmes with pharma companies.
The strength of our diagnostic supply chain is evident in one of the highest customer satisfaction scores in the industry, thanks to our on-time collection rates, fast report delivery, clinically robust processes and a competent team. Our network, servicing 50 Indian cities, consists of 11 diagnostics labs (including a national reference lab) that are certified by the National Accreditation Board for Testing and Calibration Laboratories, led by experienced pathologists, microbiologists, biochemists, and molecular scientists. Over 800 phlebotomists manage home sample collections.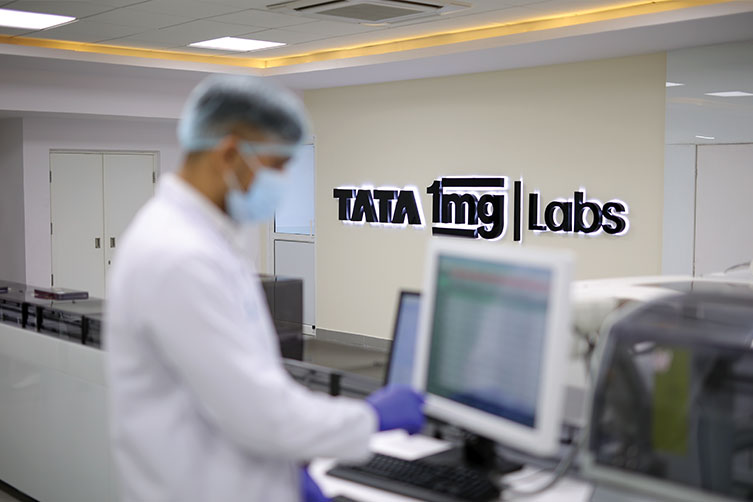 What is your strategy for making Tata 1mg the go-to digital health portal?

We stand for trust and quality. Our integrated platform, complete lifecycle care and personalisation make up our three-way strategy for making Tata 1mg the go-to digital health portal. Our offerings range from verified, updated medical content and e-consultation across specialities to online booking and delivery of medicines and home collection of blood tests and RT-PCR tests.
Our data infrastructure provides customers a longitudinal health summary. Fully automated systems track end-to-end sample movement, eliminating pre-analytical errors. Our net promoter score (NPS, which determines customer loyalty) is 75 for our diagnostics service; our on-time sample collection rates are upwards of 99%.
We've also built digital tools such as medicine reminders, digital health locker, emergency profiles, etc. Those battling chronic health issues can avail of our partnerships with pharmaceutical companies through specialty pharma patient support programmes and patient assistance programmes for medicines across specialities.
We believe healthcare is not just about the last mile. Trust, authenticity, patient safety and compliance are core pillars on which our supply chain is built. All the processes and structures within the organisation are meant to bolster our ability to serve our customer better.
What are the challenges you face in gaining traction in urban and rural markets?
In urban markets, we face competition on account of price and limited awareness on quality issues. In rural and semi-rural markets, challenges include navigating the language, a lower ticket size during purchase, and the localisation required in different geographies.
We operate in an ecosystem where there are gaps in compliance. We operate with a longterm perspective and believe consumer awareness will increase and we will build a business based on deep trust.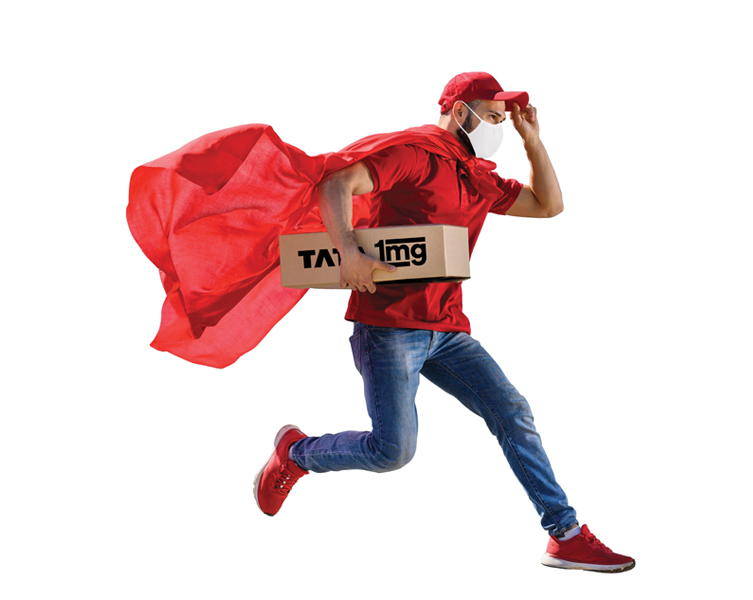 How are you utilising technology to enable greater efficiency?

Technology is helping us serve more customers. The e-pharmacy business is doing well. We fulfil a few million orders per month and our supply chain capabilities are advanced, powered by best-in-class software and processes. Our e-pharmacy NPS is over 70. Recently, we started using drones to transport 500+ blood samples a day from our collection nodes to our diagnostic laboratories. The samples are transported in a temperature-controlled container in specially designed drones, cutting travel time in densely populated cities. This has many useful applications in difficult to access terrains and inter-city delivery. It enables us to deliver reports faster and in many more locations.
What are some business highlights from 2022?

We created exclusive partnerships with India's top cancer care hospitals and launched a comprehensive cancer care platform. We reimagined medicine delivery with a cost competitive four-hour delivery in metros. We celebrated the end of 2022 by becoming the leader in speciality care with a 70% market share and exclusive management of 100+ patient care programmes.
What plans for your own label?
We have a portfolio of 100+ healthcare products under our own brand. In Ayurveda, Tejasya, has expanded to 17 products, with a few leading sales over established brands. We've expanded into non-prescription medicines for common ailments, like gastric problems and pain relief. Upcoming priority areas are nutritional food supplements and orthopaedic solutions for post-operative care and for sportspersons.
What are some new offerings in the pipeline?
eHealth is less than 5% of the market, leaving tremendous room for growth. As a full new offering, our current focus is on our corporate health and wellness solution. We have 50+ paying corporations and have launched a cashless pharmacy service that enables employees and beneficiaries to seamlessly order medicines. This service was recently launched at two PSUs, and we are looking forward to scaling up.
Other emerging areas like insurance, specialty pharma, etc, are all new market creations and there's no limit to their growth. We will continue to see service innovations. We are already experimenting with faster deliveries, 24/7 deliveries, smart reports, services such as ECG at home, etc.
Lastly, consumers will see an increasing number of Tata 1mg retail stores in their vicinity. Our stores are run on the 'endless aisle' concept, providing unparalleled inventory across categories. All our stores offer best-in-class pharmacy, diagnostics, and e-consultation under one roof.
"Trust, authenticity, patient safety and compliance are core pillars on which our supply chain is built. All the processes and structures within the organisation are meant to bolster our ability to serve our customer better."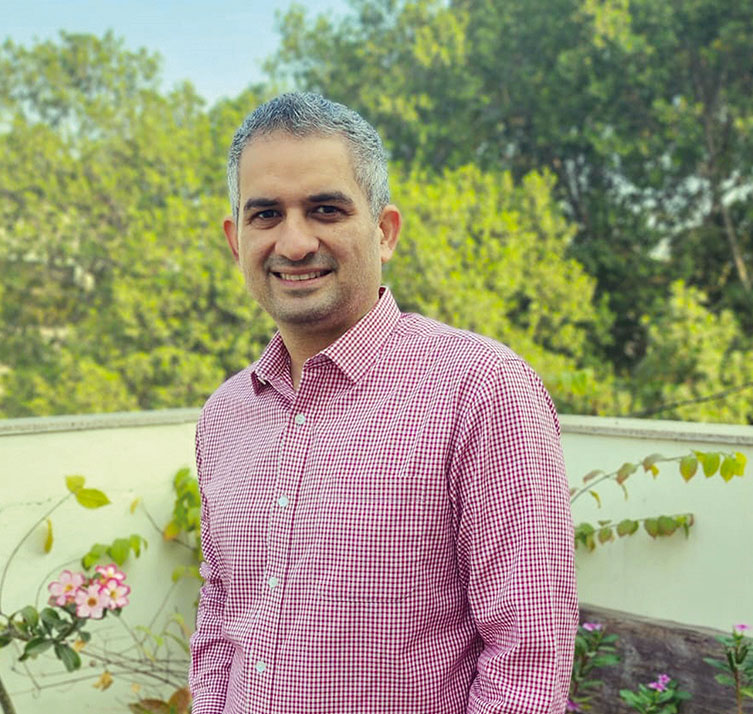 What are your expansion plans for the future?
In pharmacy, we are setting up multiple fulfilment centres to deliver medicines and health products faster. In diagnostics, we plan to expand our footprint of labs and serviceable locations. We are expanding our catalogue to offer a comprehensive range of diagnostic tests. We also plan to develop expertise in cancer care through our association with Tata Medical Center - Kolkata, Assam Cancer Care Foundation, etc. Retail is a new area for us, and the Tata brand brings with it a lot of trust that is invaluable in the healthcare ecosystem. We are working to create India's largest and most empathetic cancer care programme. Another new area is institutional pharma, where we hope to accelerate the work in specialty care. Apart from this, corporate health and wellness solution for large corporates and insurers is a major focus area.
How do you work on strengthening your network of doctors and medical practitioners? 
We follow a multi-channel approach. We tap into the networks of doctors from reputed hospitals in metros and tier 1 cities, particularly those conversant with digital services like telemedicine, tele-emergency medicine and even tele-ICU.
Secondly, we follow a geographically localised approach to connect with doctors from private clinics and hospitals to add variety in terms of expertise, affordability and linguistic support. Thirdly, we add experienced and reputed doctors from tier 2 and tier 3 cities by inviting them to use their free time for tele-consultation.
How do you measure the quality of customer experience?
We measure customer satisfaction for every interaction, collate, analyse the results and share them with each business vertical. We also measure NPS with every order. We have an annual programme called #OneDayWithYourCustomer, where senior leaders address customer complaints. This has helped bring continuous improvements in how we address customer concerns.
—Cynthia Rodrigues