May 2023 | 1083 words | 4-minute read
As the world around us evolves so must 'chemistry'. The absolutes of chemistry must be recast to be less polluting, less energy intensive and less hazardous. Tata Chemicals, one of India's largest chemical companies, with operations in India, Europe, North America and Africa, embarked on its journey to sustainability with a commitment to become carbon neutral, fresh water positive, circular and having positive impact on nature & biodiversity. At the heart of this journey lies a transition to 'Green Chemistry'.
Aligned to sustainability goals, the scope of Green Chemistry covers three principles:
Renewable feedstock and energy

Unit processes and operations that are safer and less polluting

Sustainable applications designed for degradation and having minimal impact on nature across life cycle
Tata Chemicals has aligned its businesses along these core principles to drive not just sustainable growth but also organisational resilience.
Greening Products
Positioned to ensure circularity of feedstock, low-energy intensity and zero effluents, Tata Chemicals is growing its Speciality Products business aligned to sustainability drivers. This business has so far developed Specialty Silica products for industrial applications, a fermentation platform-based prebiotics and formulations portfolio for human and animal health and agrochemicals and seeds (through its subsidiary Rallis India) that helps improve farm yield and income.
"Our science-led innovative products and solutions are leveraging sustainability. 100% of our R&D investments is dedicated to the processes and products based on sustainable green chemistries. We are developing technologies to provide sustainable products for industrial, nutraceutical and agricultural applications."
Infusing sustainability into its Specialty Silica products — highly dispersible silica (HDS), precipitated silica and water-dispersible silica — reflects the company's leadership in technology and innovation. Developed based on patented technology, they meet the requirements of a wide range of industry applications and, therefore, have the potential to make a host of daily necessities — from automotive tyres to food and oral care — more sustainable.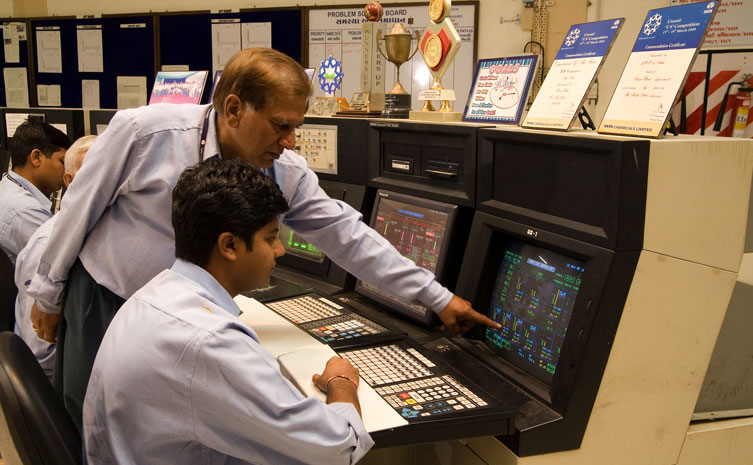 Tata Chemicals is investing in technology to produce silica from rice husk as a renewable feedstock. Their HDS is a key ingredient enabling green labelling of automotive tyres. Other specialty products for industrial applications include recycling of lithium-ion batteries and nano zinc oxide.
Its indigenously developed Fructo Oligosaccharide or FOSSENCE® is another such example. The 100% soluble, potent prebiotic and dietary fibre made from fermented cane sugar is a replacement of synthetic materials. FOSSENCE® has multiple applications across health foods, beverages, cereals, nutraceuticals, confectionery, and specialised geriatric, infant, women and sports nutrition food supplements and is fast gaining acceptance among pharmaceutical customers. Sold under the brand name Tata NQ, the segment is now focussed on new export markets and developing new formulations.
Greening Production
Tata Chemicals' Green Chemistry journey doesn't end there. Aligned to the Tata group's Aalingana commitments, it is embedding sustainability in its core business by transitioning to low-carbon renewable energy sources, making its processes energy efficient, reducing liquid and solid wastes and embracing circularity. The company has identified key levers to help reduce, reuse and recycle key natural resources used in manufacturing and the waste generated. To this end, it has initiated a host of sustainable technical and management processes at its plants and manufacturing units.
Circular economy being key to this process, Tata Chemicals is focussing on water neutrality, solid waste management, recycling and renewable energy. The company already recycles 90% of the water used and consumes 100% fly ash and 865 MT of plastic waste, co-processed at its cement plant in Mithapur, Gujarat. The plant has also started using biomass as feedstock, which will help reduce conventional energy consumption, and has installed a quadruple effect evaporator resulting in 150 equivalent kilo tonnes of carbon savings. Other such efforts include transitioning to renewable power at its manufacturing facilities, commissioning of a solar rooftop at its Innovation Centre in Pune.
In Europe, the company commissioned the United Kingdom's first at-scale carbon capture and utilisation facility (CCU) that not only reduces carbon emissions but provides a sustainable inhouse source of critical input. It captures CO2 and purifies to 99.99% to produce high grade Sodium Bicarbonate for food and pharmaceutical applications. The plant reduces carbon emissions by 11%.
In the United States, it is commissioning a dry sorbent injection system, resulting in reduction of SO2 emissions as per Wyoming state requirements.
Tata Chemicals' subsidiary Rallis India too has initiated implementation of carbon abatement action plans and has also switched to green energy, utilising 100% solar power at one of its plants. It further achieved 2% improvement in energy efficiency to reduce CO2 footprint across all units. The company is also driving responsible mining/supply chain and committing to remove commodity-driven deforestation in supply chains.
Greening the Future
Tata Chemicals aims to reduce carbon emissions by 30% by 2030, become water neutral and achieve zero waste to landfill by 2030.  Meanwhile, its Innovation Centres in Pune and Bengaluru are continuously working on developing a high-performing green portfolio, including green fermentation technology to strengthen its nutrition portfolio. The Rallis Innovation Chemistry Hub is developing safe, superior and sustainable products as per domestic and global customer needs.
Future sustainability projects include commercialising RHA Green Technology to manufacture highly dispersible silica, developing green surfactants technology, exploring value-added chemicals from the captured CO2 including sustainable aviation fuels, recovery of salts and minerals from waste streams and biopesticides.
"With the speciality product business's prebiotics & formulations and specialty silica products gaining significant customer traction, and Tata Chemicals specialty products revenue registering a growth of 45% in FY 2021-22, Green Chemistry and green applications will continue to be at the core of the Tata Chemical's growth story," says Shivang Mahadevia Head, Corporate Strategy and Sustainability, Tata Chemicals.
Innovating a Green Future
The Tata Chemicals Innovation Centre is working on
Continuing application support of current grade HDS for better customer connect and market penetration

Developing next-generation HDS for electric vehicle tyres and natural rubber-based truck and bus tyres

 Industrialising green silica from sustainable sources

Scaling high-performance organo-silane coupling agents

Undertaking development of siloxane and silicone-based new product formulations

Sustainable green chemistries in bio-based surfactants and conversion of CO2 to value-added performance materials

Synthetic biology platform to create newer biosynthesis routes for production of specialty chemistry products and enhancing the efficacy of bioprocesses

Development of new variants of FOS and scientifically substantiated synbiotics formulations

Application and manufacturing support to enhance operational efficiency and manufacturing excellence in oligosaccharides 
- Sanghamitra Bhowmik
Also Read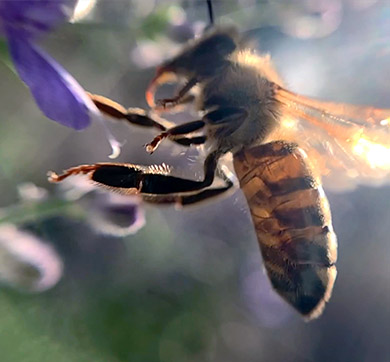 aalingana
Project Aalingana
How we are helping build a greener, cleaner, more sustainable and equitable future
Business
Electric Vehicles for a Better Planet
Driven by the need to address pollution, clean energy, and national security, Tata Motors is leading the electric vehicle revolution.