May 2018 | 1050 words | 4-minute read
In Jamshedpur, popular brands and designer labels are easy finds on the outer stretch of the street, while little bylanes off the main road are home to the smaller and older shops.
From fresh fruits to fish tanks and from the latest in fashion wear for the eager, to steaming cups of chai for the weary traveller, the market has plenty to offer. And if one really looks closely, remnants of the original architecture, like arches which date back to the early 1900s when the market first came about, can still be found peeking out from behind shop name boards.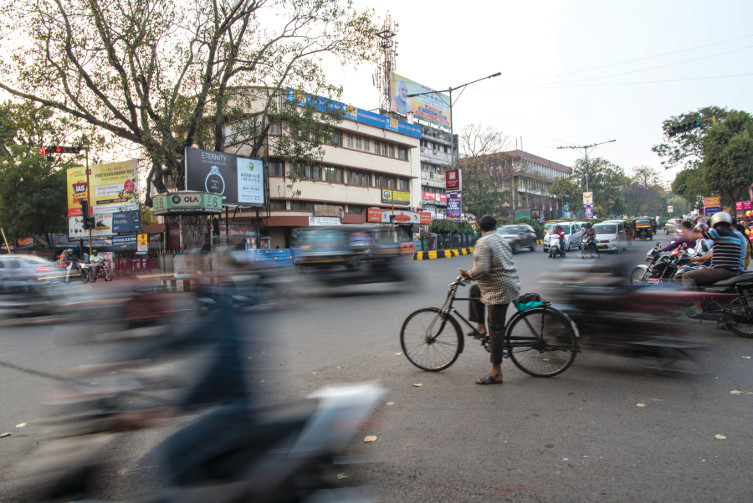 Goodwill For Generations
When 18-year-old Chhaganlal Dayaljee Adesara, an artisan from Gujarat, first arrived in what was then Sakchi in 1911, he set up a small tin shed in Bistupur — the only market that existed then. Hammering away at a piece of copper, in the hope of attracting customers with the noise generat-ed, he offered to make jewellery on order. Sticking to his one rule of delivering premium quality goods, he gathered strong goodwill and trust, and in 1918, opened his first store that still stands as a mark of a hundred year old legacy.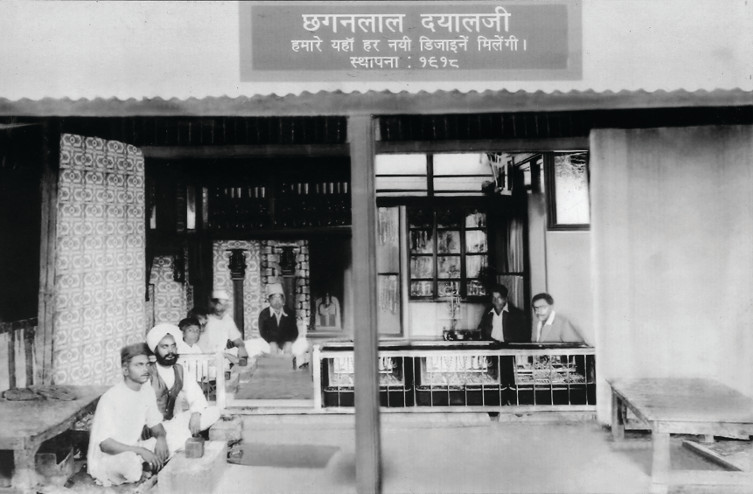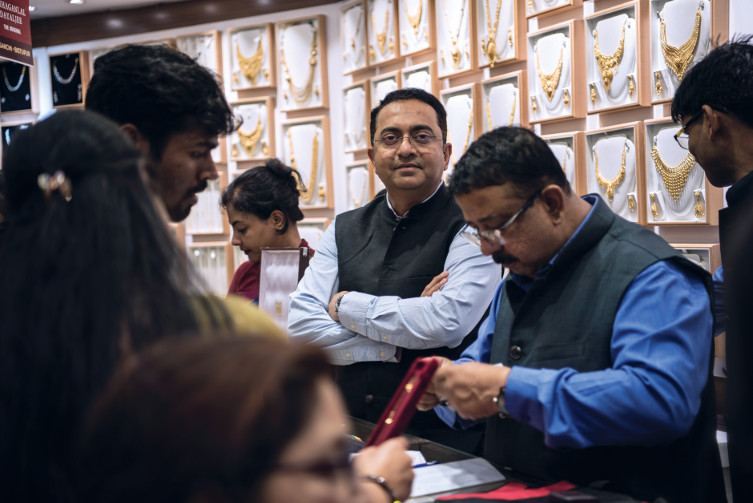 "We are making Chhaganlal fans, more than making customers," states Chetan Adesara, Dayaljee's grandson who runs the business today. Comparing their creations to Nalli sarees, he adds, "Everybody has to have a Nalli Sari in the South…so it's like everybody wants a piece of Chhaganlal jewellery to show when they get married [in Jamshedpur].
The Ride Of A Lifetime
Dinshaw Rustom Mody, or Dicky Mody as he's popularly called, is a storehouse of Jamshedpur's history. He will tell you how Dimna lake was originally called Mirzadi and how State Mile Road used to be called Mountain Road or Hill View Road as you could see the Dalma Hills from there.
In July 1979, Mody with six other colleagues from TSL, took a bike ride that commenced at Beldih Club, flagged off by then MD of TSL, Russi Mody. Euro Dash, as the group was called, rode through Kuwait, Iraq, Lebanon, Syria, Turkey, Greece, Bulgaria and former Yugoslavia finally reaching Paris. Mody shares vivid memories of the trip, which include being mistaken as Yehudis and imprisoned in Syria, to meeting the friendliest folk in Iraq who offered them free food. The monthlong ride, which Mody rightfully refers to as the "biggest adventure of his lifetime" was partly sponsored by their employer TSL.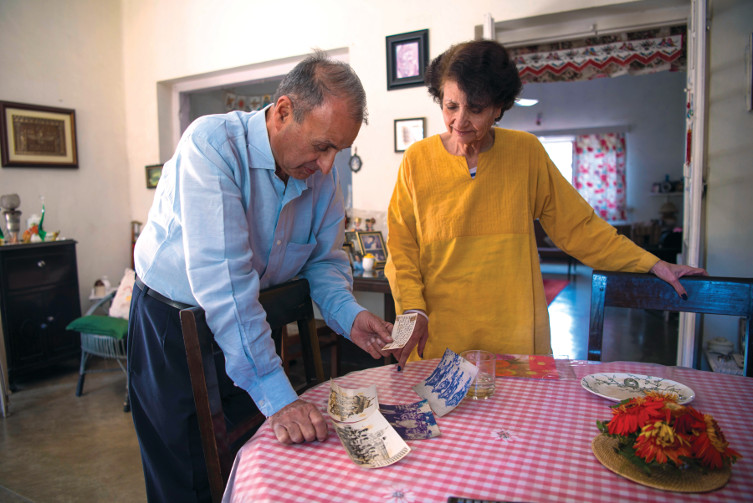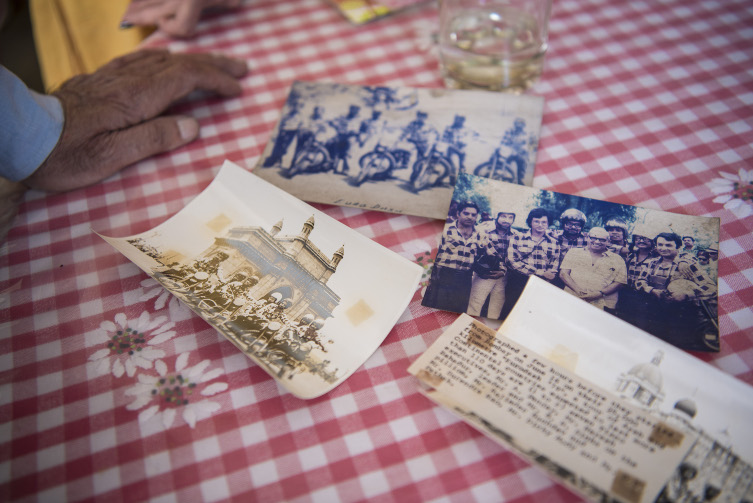 Landmarks Through The Years
Though the landscape of the city has changed, there are landmarks — symbols of the city — that have endured.  
St. George's Church, built in 1916 is one of the oldest churches of not just Jamshedpur, but all of East Singbhum. It is also a symbol of the religious diversity that Jamshedpur has always cherished. Mosques, temples and various centres like the Madrasi Sammellini, the Maharashtra Mandal and Tagore House were created to maintain the multicultural ethos of society.
The Clock Tower, another important landmark in the city, was created during the Second World War in 1939. Locals like Mr Uday Prakash Singh, PR official for The Tinplate Company, who've resided in Jamshedpur for decades, will tell you of a time when each chime of the gong could be heard all the way up to Tata Nagar railway station.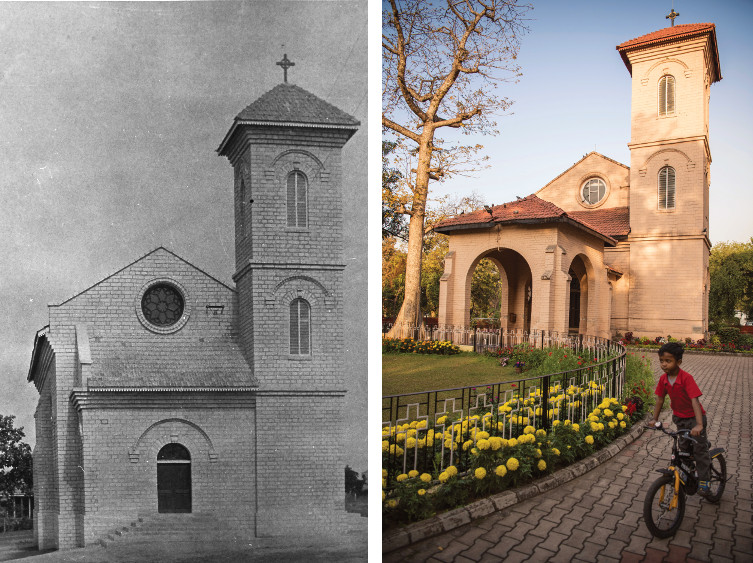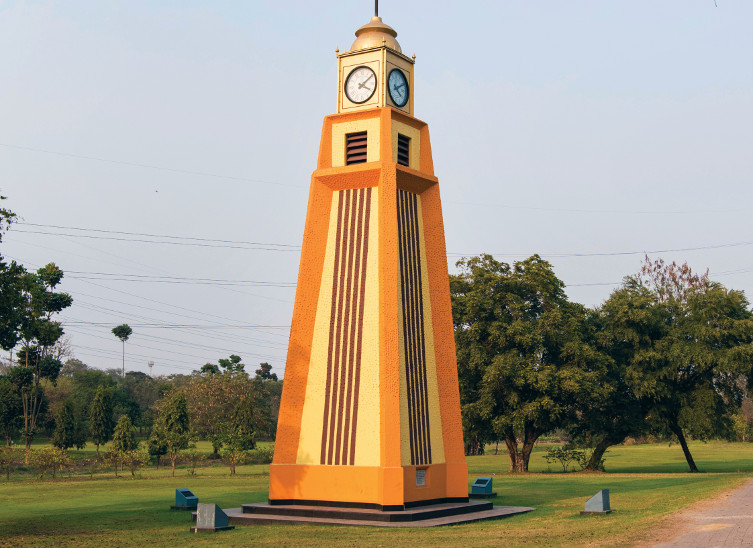 The Boulevard Hotel, built in 1940, still stands as a popular socio-cultural landmark in the city. The array of archival photos lining the walls of its old-world interiors (image top right), overtly reflect the mantra of the D'Costa family that runs it — "We will not modernize. But we will keep it comfortable."
Ronald D'Costa, better known as Ronny, inherited the hotel as a family business. Among stories he shares of Jamshedpur, a high value target during World War II, are those of the changes the city went through then — building of an airstrip, a radio station at United Club and a parallel city to trick enemy bomber planes. Also of bar brawls between the American and their British fighter pilots housed within the hotel and street bulbs with "Stolen from TISCO" printed on them.
For Ronny, who runs piano and violin classes every week at the hotel, compensating for the lack of western music education in the city, there's a lot one can do in Jamshedpur. "In which other city can you, in 90 minutes reach the top, 3,000 feet above sea level and spend the night there?", he wonders aloud and with obvious fondness for his absolute favourite location — Dalma Hills, abode of elephants.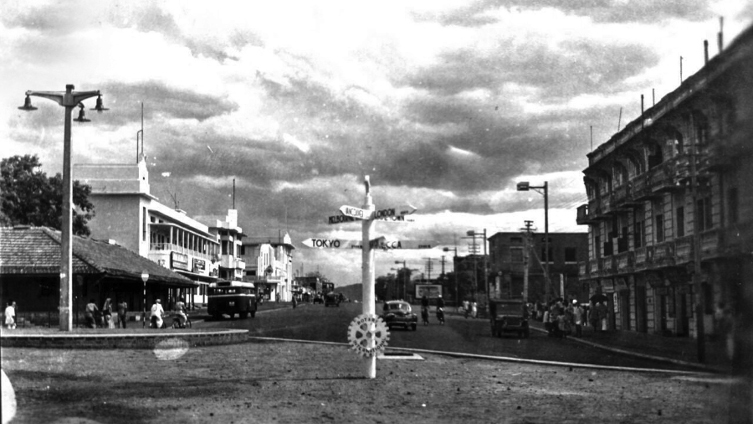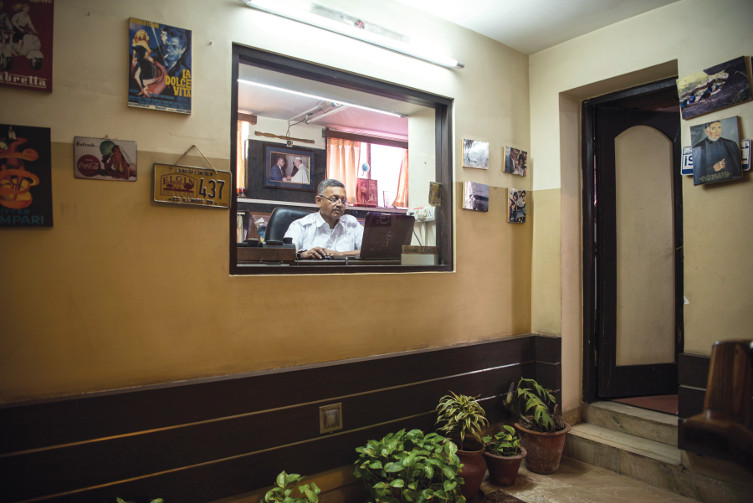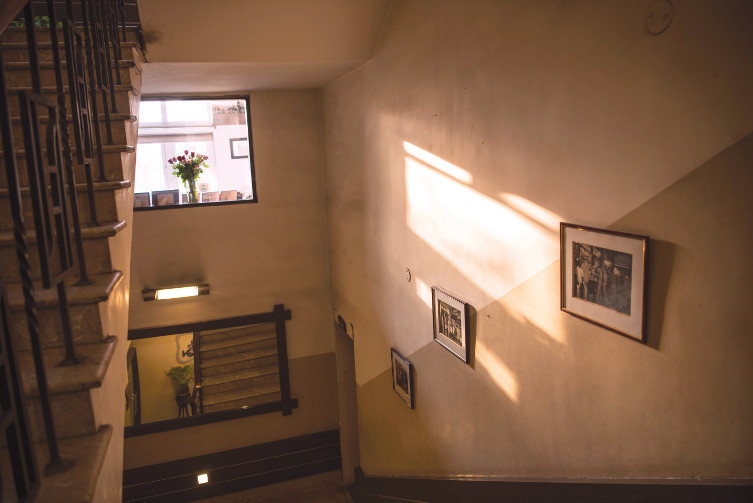 New Wings
"Jamshedpur is also a land of opportunities, sometimes great", states Ronny, who at 70, is learning to fly a plane.
Soon to get his private pilot's licence, he practices regular sorties at the Alchemist Aviation flying school at Sonari airport, along with about 30 other young trainees from across India, who are training to get their commercial pilot licences.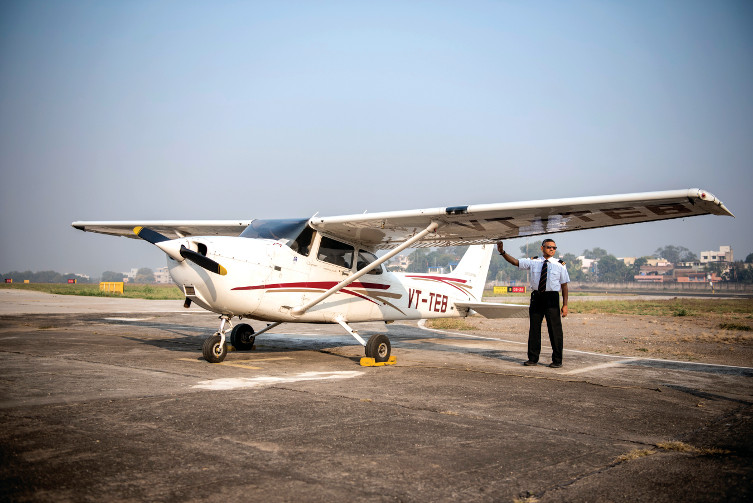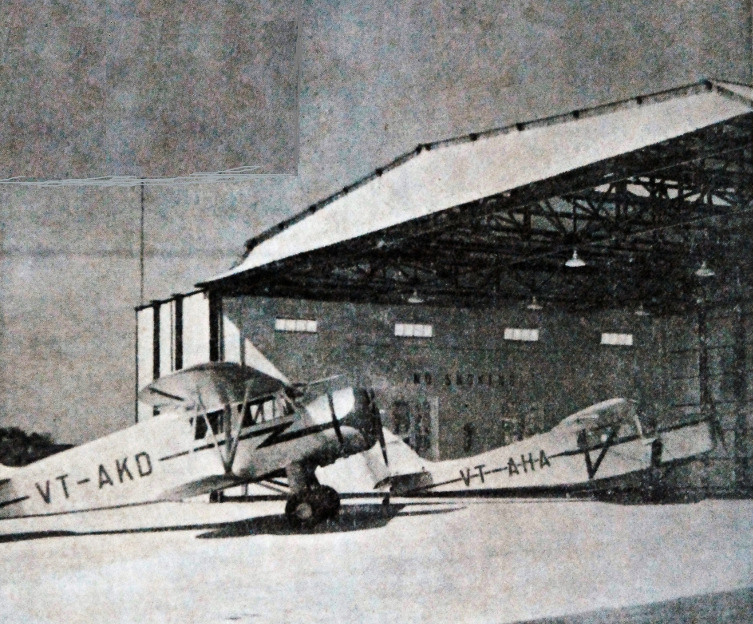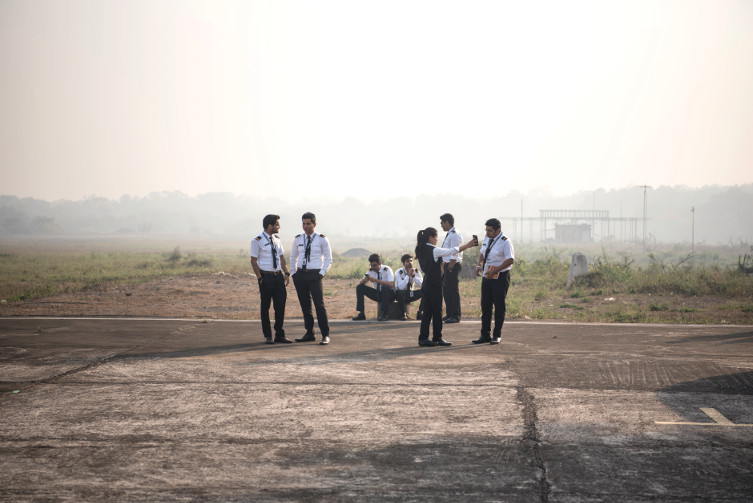 This is the second in a three-part series.

Photos and text by Tejal Pandey. Heritage images courtesy Tata Steel and Tata Central Archives.
Also Read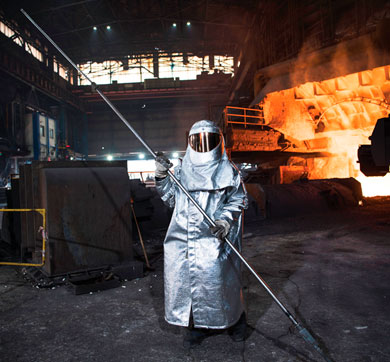 Heritage
One Hundred Years Of Jamshedpur - Part One
Jamshedpur completes 100 years since it was named so. First of a three-part photo essay on the city's journey.
News
Tata Steel enables creation of Bogibeel Bridge
The engineering wonder was dedicated to the nation by Prime Minister Narendra Modi.